Sun Valley Outfitters Fly-fishing guides
Every member of the Sun Valley Outfitter guide and retail team is an avid angler, often found fishing the waters when not guiding on them. Their personal love of the sport, and respect for the fish and waterways, is evident in their craft and in their dedication to creating an experience like no other for each guest. We believe no two groups are identical, so as guides we do our best to tailor the experience to the guests hopes. It is our goal to help you discover (or rediscover) a shared love of fly-fishing, as there is nothing else in the world like it. Each guide's unique background and experience in life and fishing helps create the inclusive and welcoming sense of family that permeates everything that SVO is. Take a moment to meet each of them below: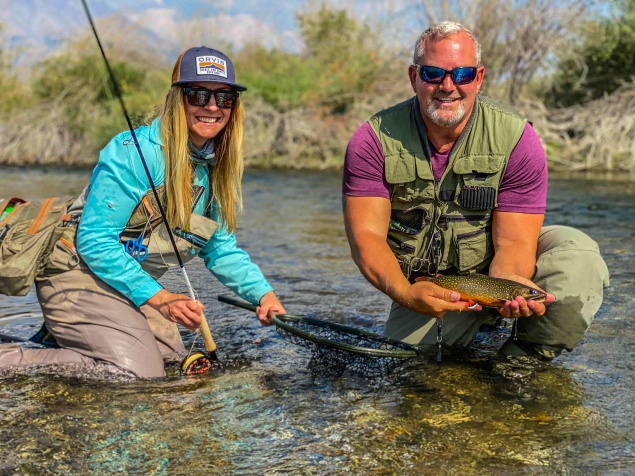 Melisa Humphreys
Melissa is a life-long Wood River Valley native who grew up roaming the area waterways with her parents and later as a guide. Hunting and fishing have always been a way of life for her, and her only time away from them was when she left to attend Boise State University where she received her BS in Political Science (no pun intended). She returned to the valley shortly thereafter where she began a successful career in the banking industry. After 15 years she took a leap of faith, walking away from her career and plunged into the world of guiding the fly-fishing she loves to do.
Mel (as she is typically called) has been licensed with Sun Valley Outfitters since 2019 functioning as not only a fly-fishing guide but also the General Manager. She loves seeing the reaction of new anglers with their first fish on the line and is working to bring fly-fishing to the area schools in various ways through SVO. When not fishing Mel, is either chasing her children in their extracurricular sports or chasing the backcountry in search of game. She is thankful to be raising her children where she once grew up. Not only are they 4thgeneration valley natives (born in Ketchum) but they are both close to graduating the same high school where their mother and grandmother both graduated.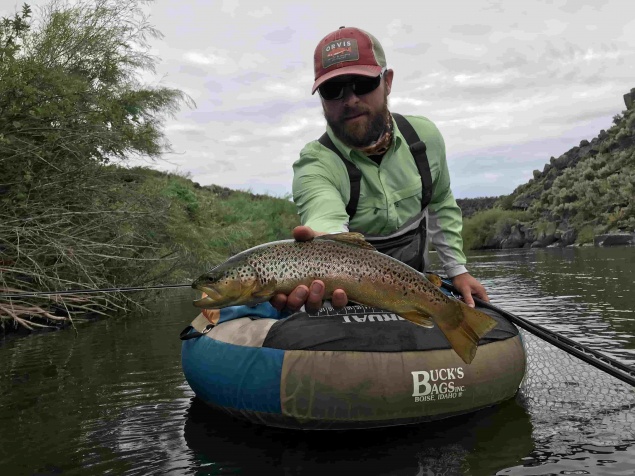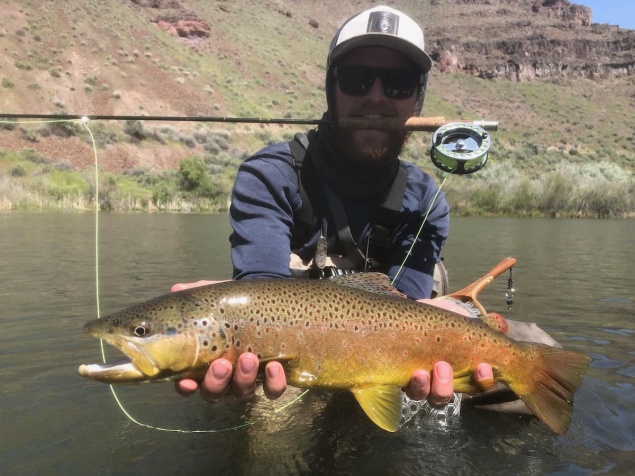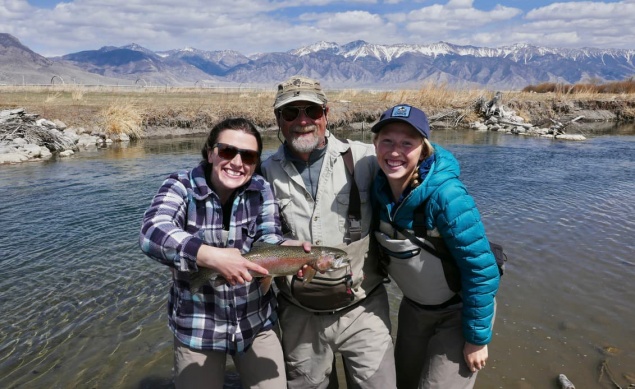 Tad Phelps
Tad Phelps has been a licensed guide in Idaho for 25 years. He grew up in the Midwest, learning to fly-fish at the age of 8, beginning his life-long trout fishing addiction on thehallowed waters if Michigan's Au Sable River. Tad moved to Idaho in 1989 to attend Boise State University, where he received his Master's degree in raptor biology, and then his doctorate from Idaho State University, studying Brown and Rainbow Trout behavior at the world-renowned Silver Creek. He now lives in Pocatello, Idaho, where he teaches part-time at ISU including fly-fishing classes, and fishes the Snake River. He enjoys guiding in the Wood River Valley, and especially on the Big Lost River, where he lives part-time in Mackay, Idaho.
His many years teaching and guiding, make him well versed with novice fishers, although he also enjoys the teamwork aspects of fishing with more advanced anglers, especially spot and stalk, sight fishing. When not teaching and guiding, he is an avid saltwater fly-fisher, fishing for Tarpon, Snook, and Redfish in Florida for a month or two every year. He also loves the wilds of the Northern Rockies, camping, fishing, hunting, backpacking, and skiing with his wife, 2 daughters, and 2 dogs.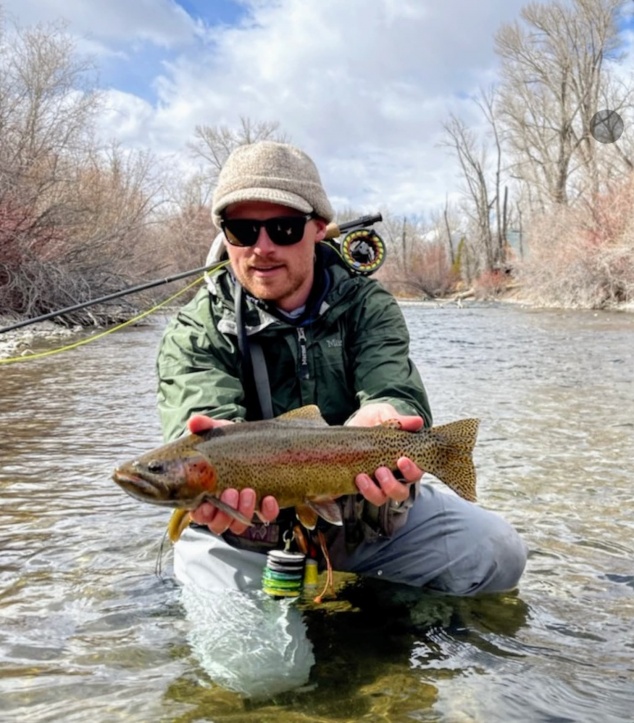 Maxwell Tardy
Bio to come.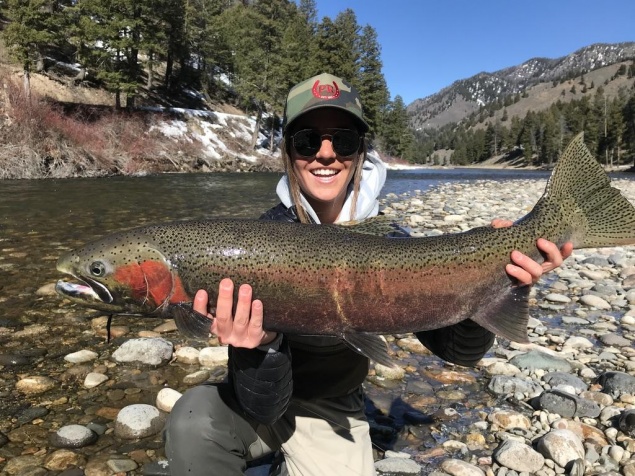 Tatum Minor
I have known how to fish since I have known how to walk and I am a lifetime native to the wood river valley. The rivers and mountains of this majestic place have raised me into the person I am today. Fishing is what I love most, anyone that knows me, knows that if I see a fish rising I'm going to figure out how to catch it. Hunting and fishing have been my way of life since I can remember. In middle school, at lunchtime, I would escape to the nearby river and catch trout, until it was time for me to return to class. I would usually show up late, and sometimes still in my wading boots. Not only do I love fishing, hunting, and being in the outdoors in general, but I most enjoy sharing my passion with new anglers.