Sun Valley Outfitters Fly-fishing guides
Every member of the Sun Valley Outfitter guide and retail team is an avid angler, often found fishing the waters when not guiding on them. Their personal love of the sport, and respect for the fish and waterways, is evident in their craft and in their dedication to creating an experience like no other for each guest. We believe no two groups are identical, so as guides we do our best to tailor the experience to the guests hopes. It is our goal to help you discover (or rediscover) a shared love of fly-fishing, as there is nothing else in the world like it. Each guide's unique background and experience in life and fishing helps create the inclusive and welcoming sense of family that permeates everything that SVO is. Take a moment to meet each of them below: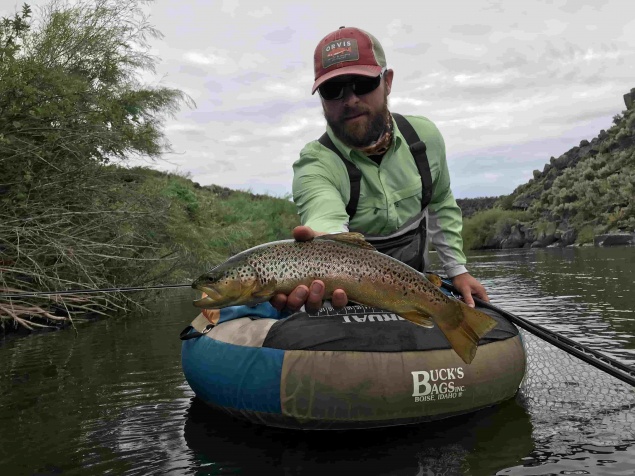 Mark Belanger
Mark (Belly as he is known to his friends) grew up fishing the waters of Northern Minnesota by way of Duluth. Mark was one of many who would eventually follow in the footsteps of prior Minnesotans; traveling to the Sun Valley area to play Hockey, explore new lands, and taste new adventures. As would so many others, he was unable to resist the lure of Idaho's public lands and waterways. Mark sound found himself fishing and hunting with nearly all his free time, leading him to his true calling as a guide. A fly-fishing and big game guide in the area for the last 10 years, they aren't just "jobs" to him, they are also his passion and something he was born to do.
Bryan O'Connell
Originally from Brockton, MA, Bryan grew up fishing the lakes and ponds of the South Shore as well as surfcasting for Stripers on Cape Cod's beaches. For most of his life, Bryan was predominantly focused on his career on the ice. After high school, he attended Castleton State University where he played for the Men's Ice Hockey Team. He first visited Sun Valley in the winter of 2008 to play against the Sun Valley Suns. After four years of visiting the Wood River Valley for hockey, Bryan decided to join the Suns the next season and call Sun Valley home.
After his inaugural season with the Suns, a few friends taught him the art of fly-fishing and Bryan immersed himself in learning how to master the skills of his new-found sport. Ten years later, this will be his 9th season guiding and 4th with SVO. OC especially enjoys helping new and young anglers experience their first fish with a fly rod, as well as helping Higher Ground- a local charity. In his free time, he enjoys hunting for deer, elk, and the occasional turkey, playing hockey, and spending time with his dogs, Tala, Henry, Seve.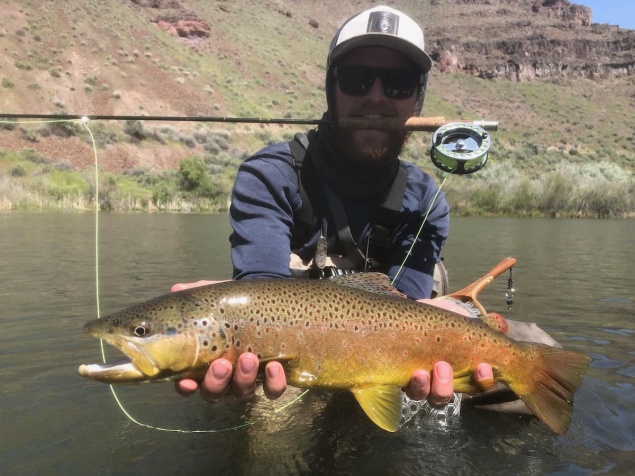 Max Tardy
Max hails from Duluth, MN. During summers growing up, he would spend his free time in search of hooking smallmouth bass and pike on the fly rod around Minnesota's inland lakes and rivers. However, his favorite times of year were the fall and spring steelhead runs on Lake Superior's north shore tributaries. After college, he came out west seeking the lifestyle Sun Valley provides- vast wildernesses to explore, no work on powder days, and tight lines on our region's storied rivers. Max has been a fishing guide here in Sun Valley since 2018, finding joy in sharing his love for this special place with our SVO guests.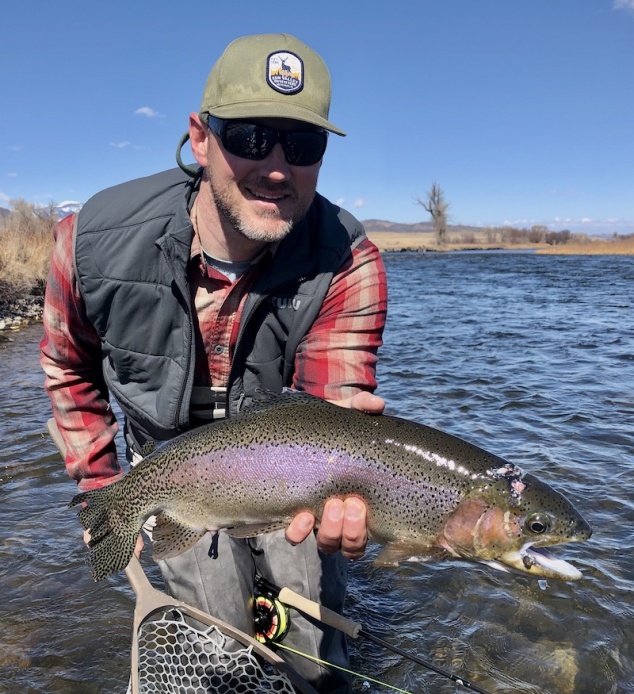 Jeremy Silvis
Jeremy grew up fly fishing the rivers and streams of central Pennsylvania for trout and the Great Lakes tributaries for steelhead and salmon. He moved to West Yellowstone to pursue his passion for fly fishing and started guiding for Bud Lilly's Trout Shop in 2003 on the Henry's Fork of the Snake, Madison River, Gallatin River and Yellowstone National Park. Jeremy has been guiding fly fishermen out of Sun Valley since 2005 and teaches at Wood River Middle School in Hailey, ID in the offseason.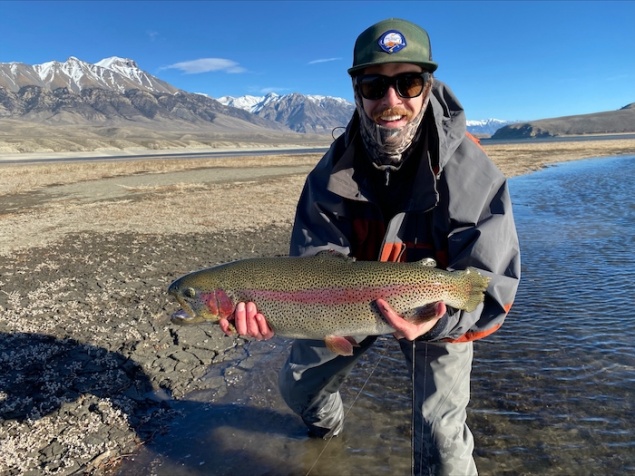 Justin Taylor
After a failed international hand-modeling career and spending the better part of a decade as a driving range hustler, Justin found himself working as a janitor at a small liberal arts college in Cambridge, Massachusetts. It was there that he solved a random mathematical problem on a chalkboard and suddenly, demand for his special talents was high in the professional world. The pressure was too much for him, so he loaded up his truck and told them he had to see about a river. Justin came back to his roots here in Sun Valley after seeing the world for quite a few years, and he can't imagine being anywhere else. Nowadays, the guide cooler is always full and the lines are always tight. (Justin also sells real estate, so if you're interested, give him a call.)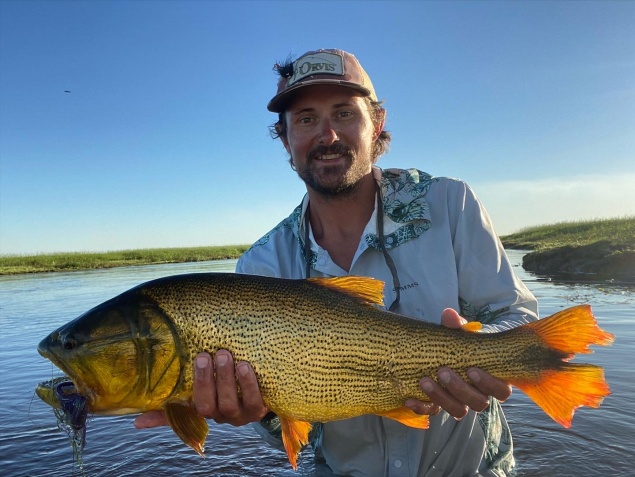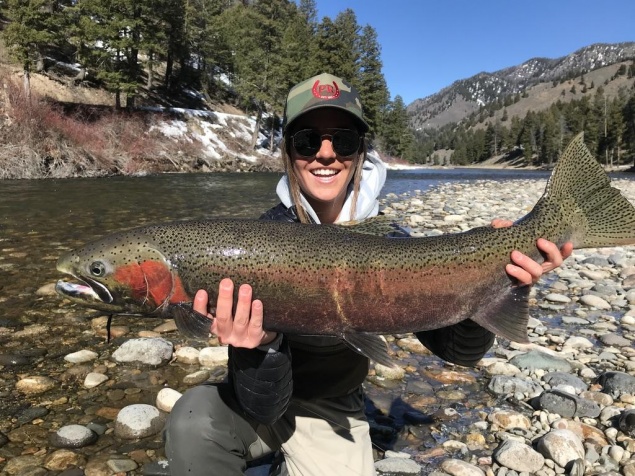 Tatum Minor
Tatum has known how to fish since she's known how to walk and is a lifetime native to the wood river valley. The rivers and mountains of this majestic place have raised her into the person she is today. Fishing is what Tatum loves most; anyone that knows her knows that if she sees a fish rising she's going to figure out how to catch it. Hunting and fishing have been her way of life since she can remember. In middle school, at lunchtime, she would escape to the nearby river and catch trout, until it was time for her to return to class. She would usually show up late, and sometimes still in wading boots. Not only does she love fishing, hunting, and being in the outdoors in general, but she most enjoys sharing her passion with new anglers.